Posted: April 27, 2016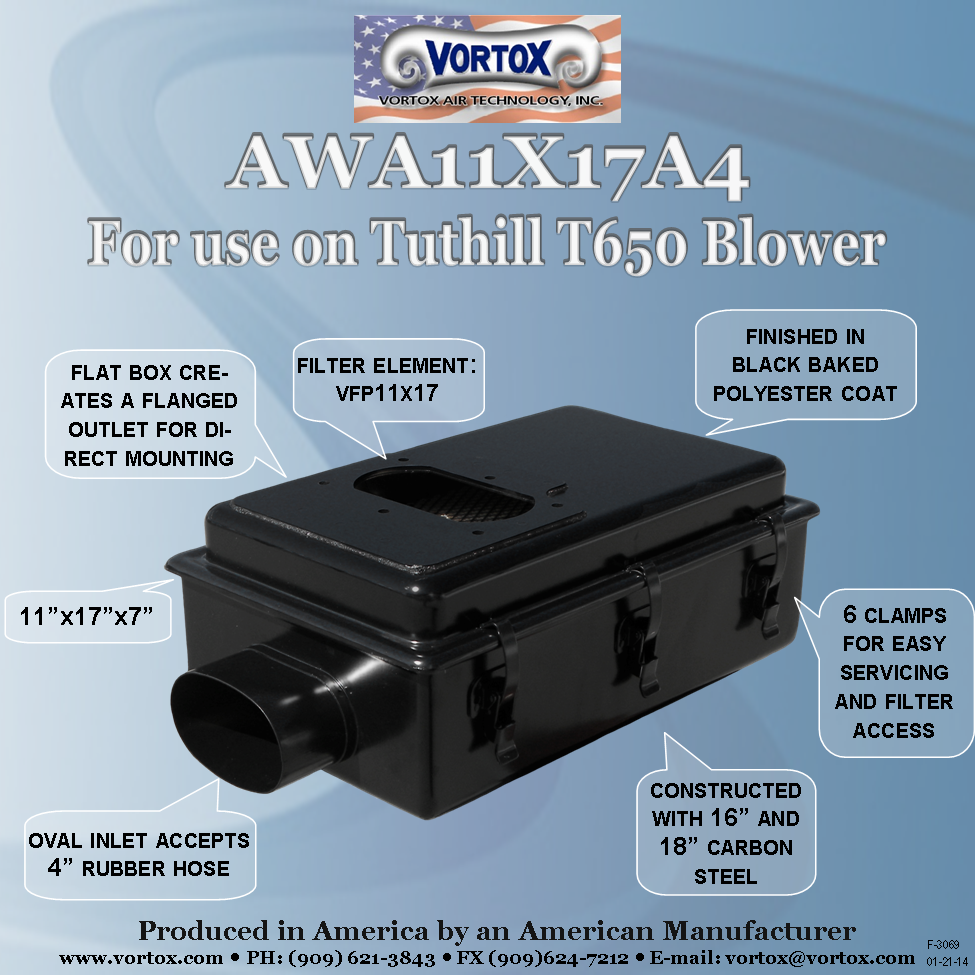 If you have a Tuthill T650 Blower and are looking for an air cleaner, look no further than the Vortox Air Technology AWA11X17A4. This air cleaner was designed specifically for the T650 Blower. The flat box shape of the air cleaner allows the outlet to bolt directly to the blower inlet, which eliminates the need for mounting accessories. Servicing the AWA11X17A4 is a breeze with the 6 clamps; simply release the clamps and remove the flat panel to access the filter element. Like all other Vortox Air Technology air cleaners, the AWA11X17A4 is constructed with quality 16 and 18 gauge carbon steel that is finished in a black powder coat paint. All Vortox Air Technology air cleaners are designed to withstand harsh conditions while working to protect your blower.
For more information on the AWA11X17A4 air cleaner for Tuthill T650 Blower, click here or contact us today.