Posted: April 14, 2016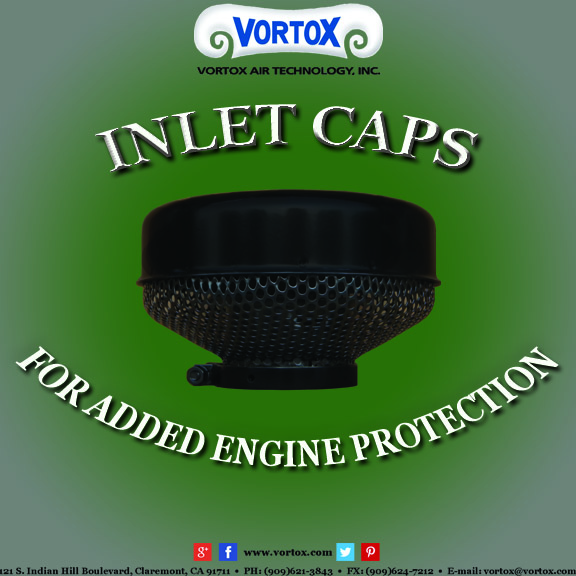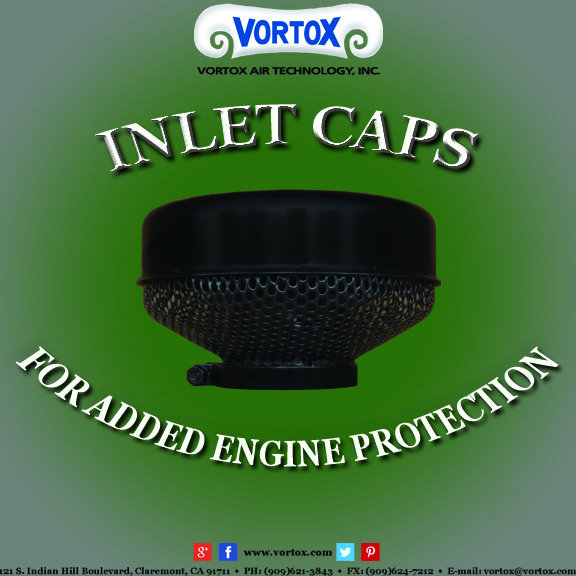 Vortox Inlet Caps are a great way to ensure that you get the most out of each filter element and provide better protection to your engine.
Inlet Caps are designed to prohibit large debris such as leaves and chaff from entering into the air cleaner and clogging the filter element. Inlet Caps are also an effective way of restricting water intake into the filtration system – not to mention that they are corrosion resistant!
Vortox Inlet Caps are the perfect fit.
Worried about the fit? Don't be. Although Vortox offers several different styles of Inlet Caps, most of them have a universal design that fits most trucks.
Do you have an offset inlet? We have some Inlet Caps specifically designed for that, too.
All Vortox Inlet Caps are manufactured with high grade steel, and some have the option of Stainless Steel.
Want a Vortox Inlet Cap but don't want the black paint or polished stainless look? You always have the option of getting an Inlet Cap with no paint, then you can get it chromed or painted to match your truck.