Posted: April 30, 2016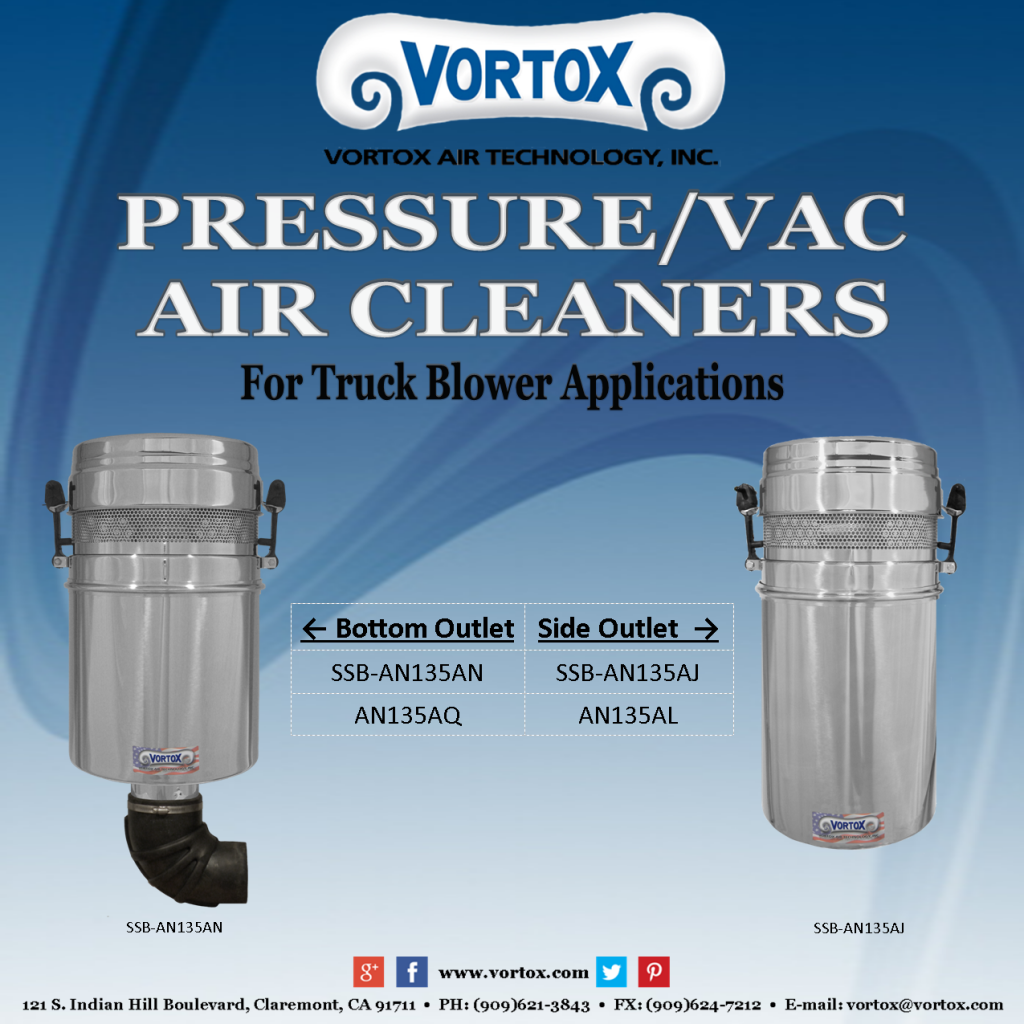 Vortox Air Technology offers a line of truck blower air cleaners that are equipped to handle both pressure and vacuum. Pressure/Vac air cleaners, as they are commonly known, are offered in stainless and carbon steel finishes, and are available in side outlet or bottom outlet models.

For more information on Truck Blower Air Cleaners and to see other models, click here.