Posted: March 31, 2016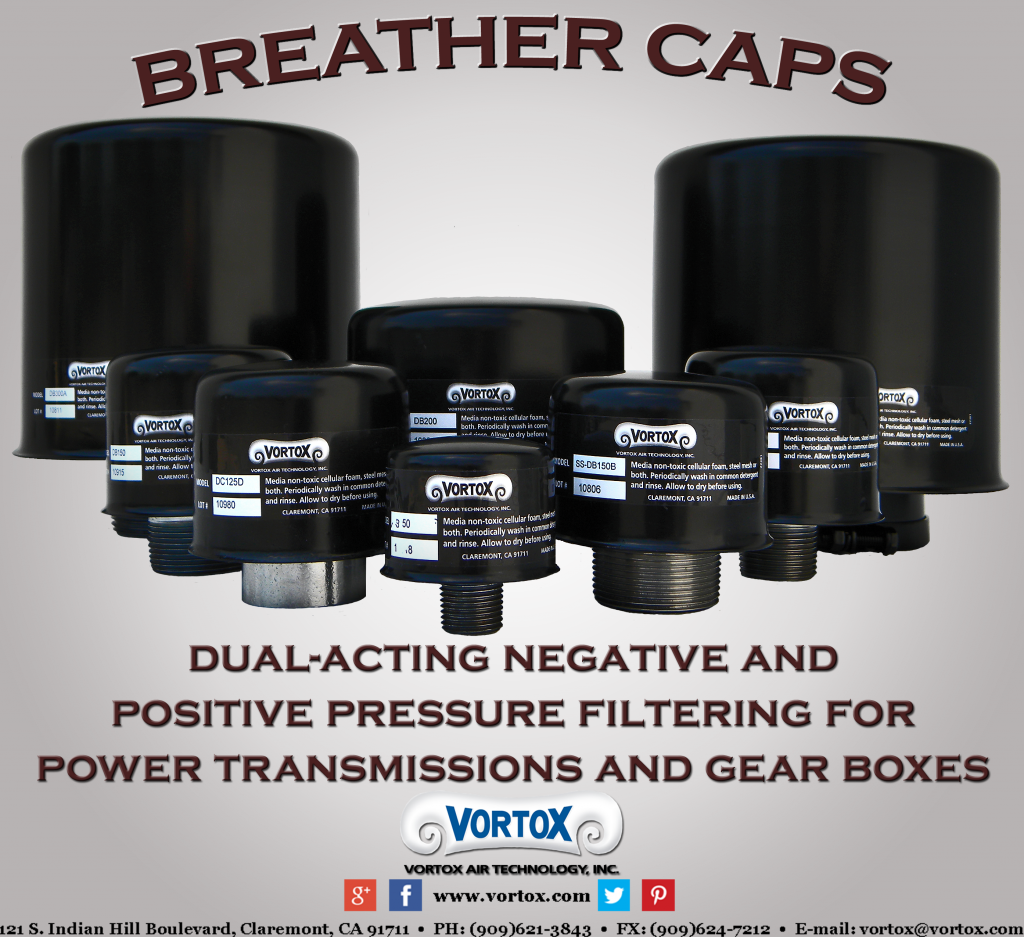 WHAT ARE BREATHER CAPS?
Vortox Breather Caps are a filtering device designed for use on power transmissions and gear boxes.
WHAT DO BREATHER CAPS DO?
Breather Caps can be used in positive and negative pressure atmospheres. In negative pressure the breather cap filters out potentially harmful contaminants from the air stream. In a positive pressure the breather cap captured oily ambient air in the filter media, and once air flow is stopped, the captured oil is directed back to its source.
WHAT ARE THE MEDIA OPTIONS?
Vortox Breather Caps have three internal media options:
– Foam
– Woven Steel Wire
– Stainless Steel Wire/Mesh
WHAT STYLES ARE AVAILABLE?
Vortox Breather Caps come in five styles: DA, DB, DC, SS, and Dipstick.
DA Style – slip fit over an existing tube
DB Style – Male pipe thread fittings
DC Style – Female pipe thread fittings
SS Style – Select DB and DC styles available in Stainless Steel
Dipstick Style – Primarily slip fit style with fluid level indicator attached
WHERE CAN I FIND THEM?
RIGHT HERE!