Posted: February 11, 2016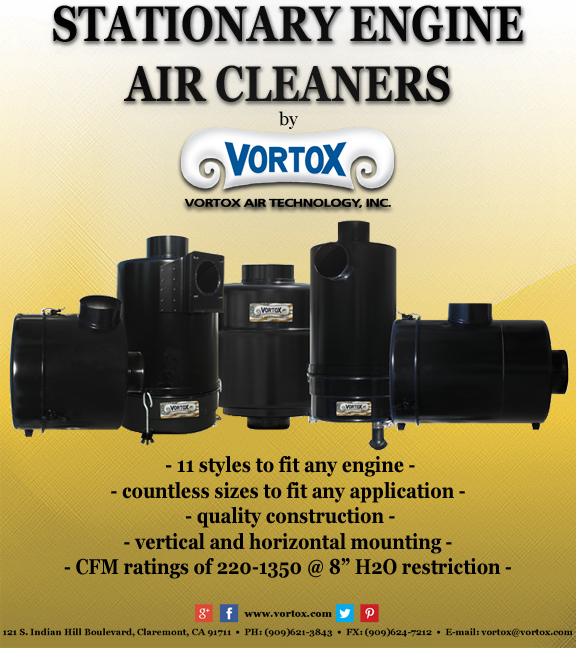 Look no further than Vortox Air Technology Inc. for you stationary engine filtration needs. Vortox air cleaners are constructed with high grade carbon steel for durability and engineered to keep your engine protected against harmful debris. With 11 different styles and countless sizes to choose from, Vortox air cleaners will keep your engines running.
For more information on stationary engine air cleaners click HERE.