Posted: February 13, 2014
Vortox Air Technology, Inc. is please to introduce their all NEW Truck Blower Air Cleaner Accessory Kit. Made with premium Stainless Steel tubing, high quality EPDM Hump Hoses, and proudly Made in America.
Our Stainless Steel kits are perfect for food grade transportation and have the option of customization for tube sizing.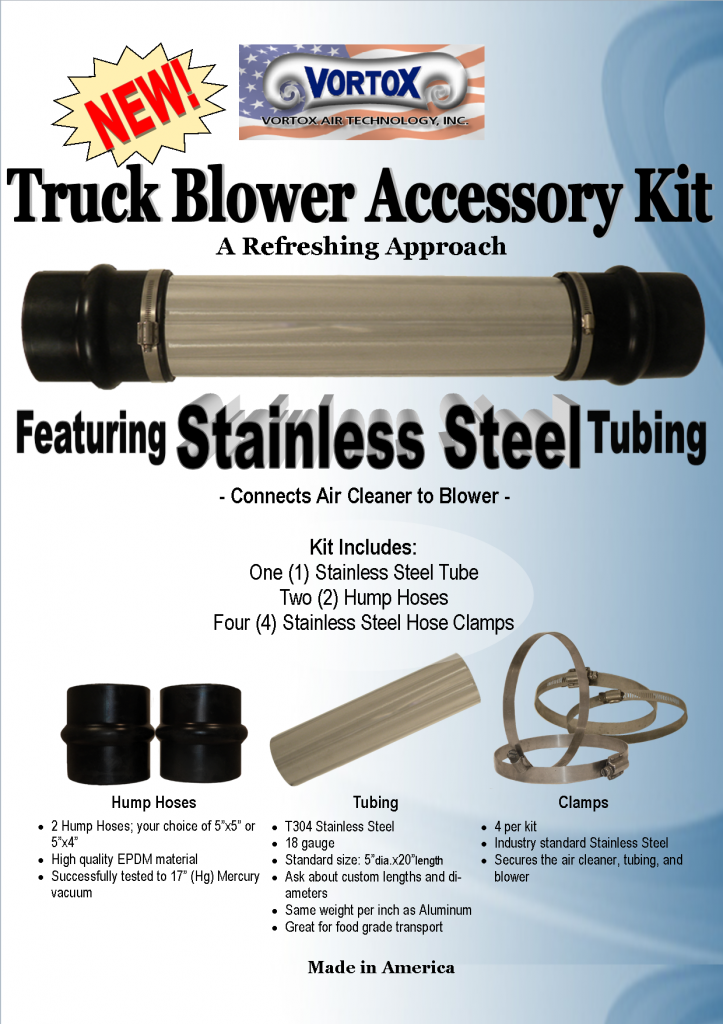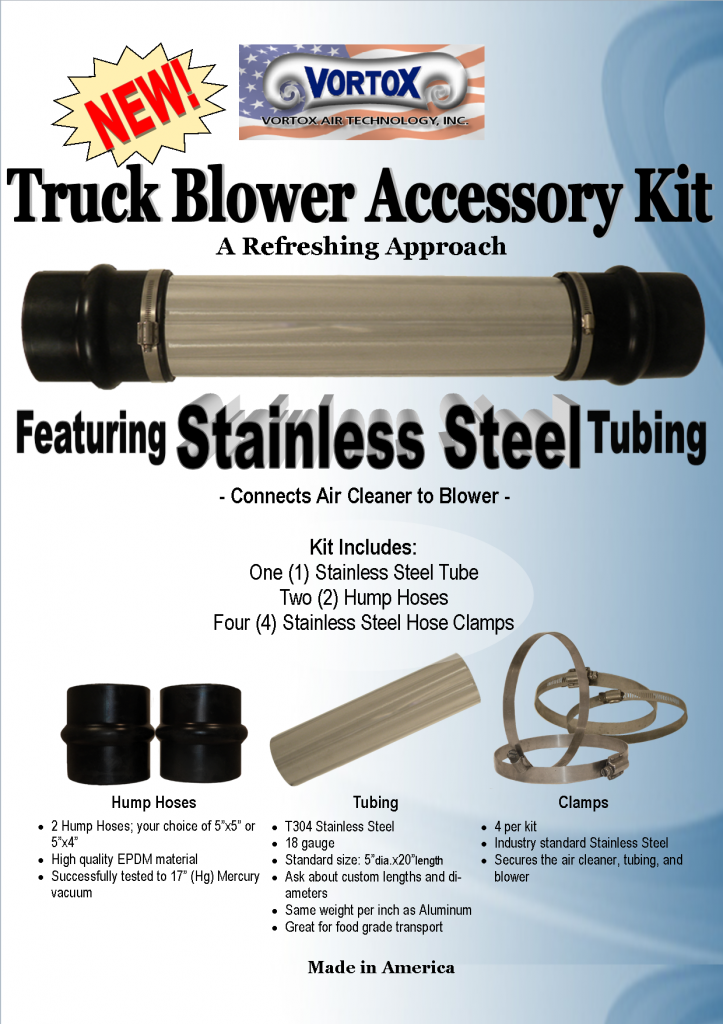 Click HERE for more information on our Stainless Steel Accessory Kit.