Posted: November 10th, 2014
A Vortox Air Technology Product Enhancement
Introducing the all new reinforced head with formed ribbing surrounding the Camlock connection to minimize the potential of deflection and metal fatigue.The internal locator tube has matching reinforced ribbing.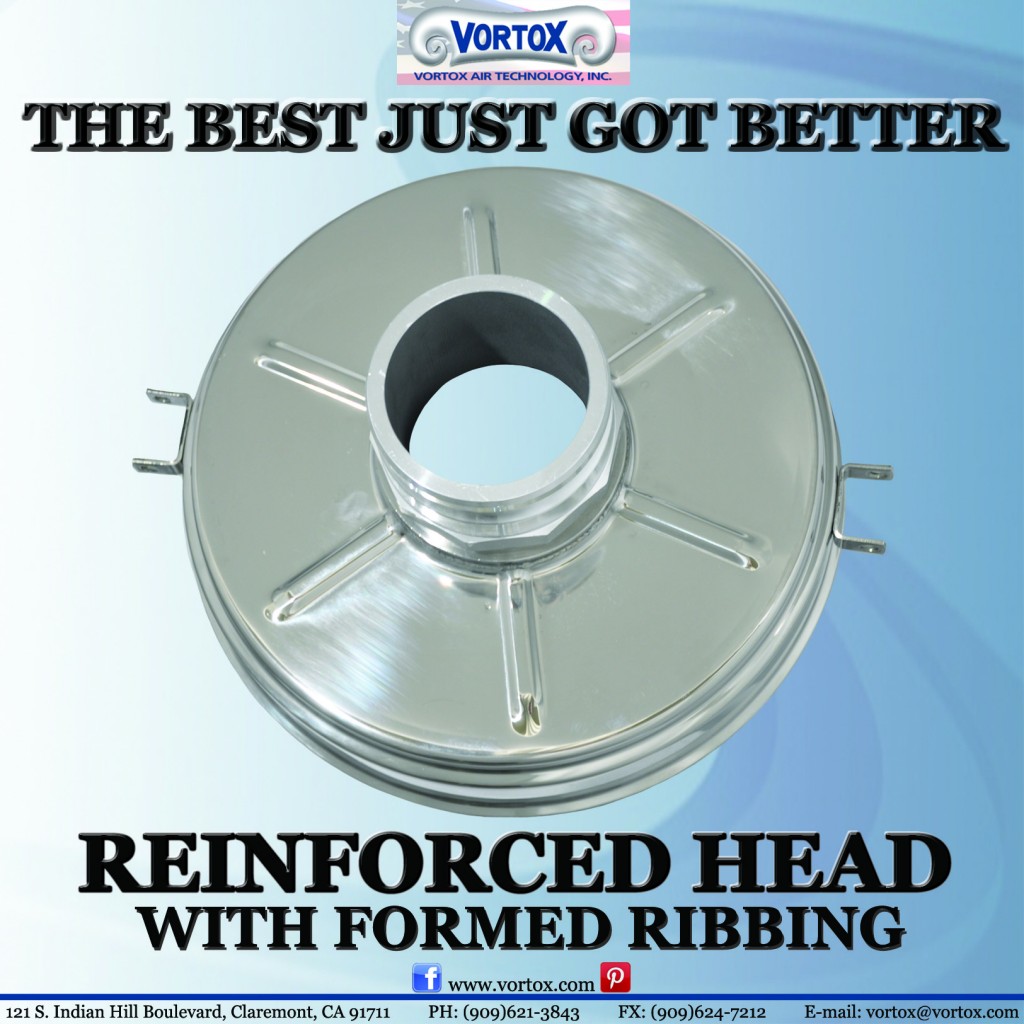 The new Reinforced Head is made of 18 gauge T304 Stainless Steel that is resistance welded. It is finished in the same brightest buff as all Vortox Air Technology Stainless Steel products.

For more information on Vortox Air Technology's NEW Reinforced Head for Truck Blower Air Cleaners, contact us today!