Posted: March 31, 2014
Today the Vortox name celebrates 86 years at our current location in Claremont, CA. If you've ever driven past the old Mexican style building on Indian Hill Boulevard just south of the train tracks and wondered what that building is – it's us! Our company has seen many changes and an abundance of growth in the little city of Claremont over the past 86 years.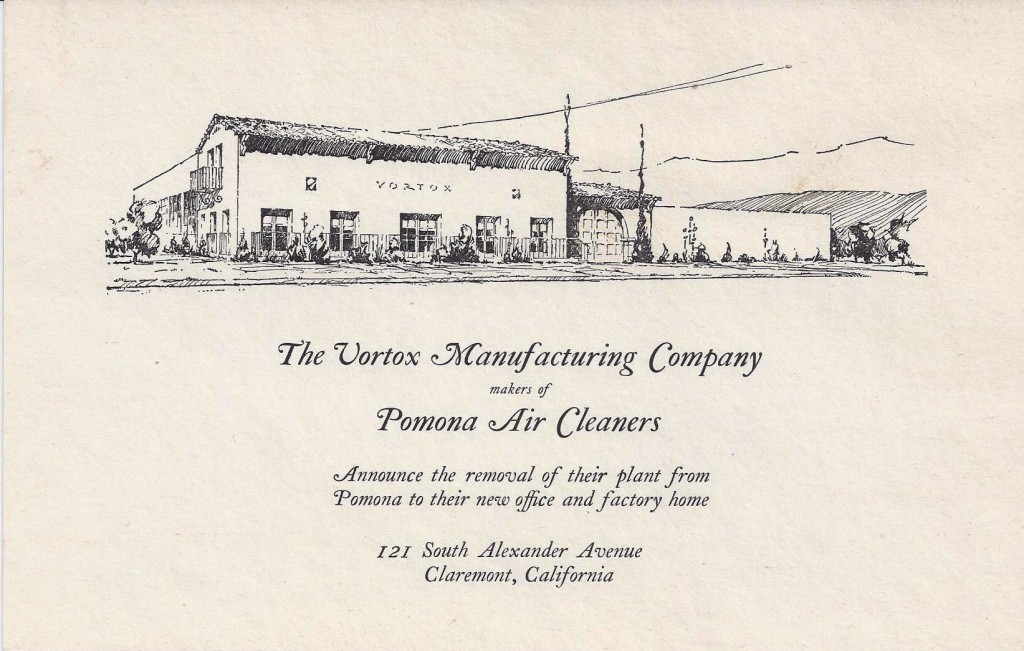 Before our Claremont facility, Vortox was located in Pomona, California. To learn more about the history of the Vortox name click HERE or visit our Facebook page.