Truck Blower Air Cleaner Elbows
Description
90˚ EPD, air intake elbow complies with the increased expectations of modern truck blowers that require higher vacuum intake pressure.
Made specifically for Vortox Air Technology, Inc.
Truck Blower Air Cleaner
applications.
Feature Benefits
Vacuum collapse rating (P/Ns 22549 & 22550) meets 17″ Hg. Mercury for most blower applications.
Recommended for temperatures -40˚F to +300˚F duty.
Low Temp. Brittleness, D2137, Method A; Non-Brittle after 3 minutes at -40˚C.
80± Shore A hardness +5/-5
1015 PSI Tensile, minimum
Elongation: 200%
Model Numbers Include
22549, 22550, 22563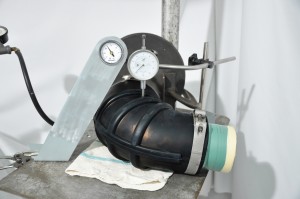 We've run extensive tests!
Why choose a Vortox Air Technology Rubber Elbow?
– 5×5 and 5×4 Elbows are designed to withstand 18″ Hg. Mercury vacuum
– Rubber Elbows allow unlimited flexibility in mounting
– Both 5×5 and 5×4 sizes have been tested for an excess of 48 hours under continuous vacuum load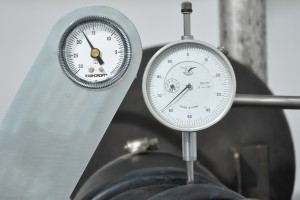 ---