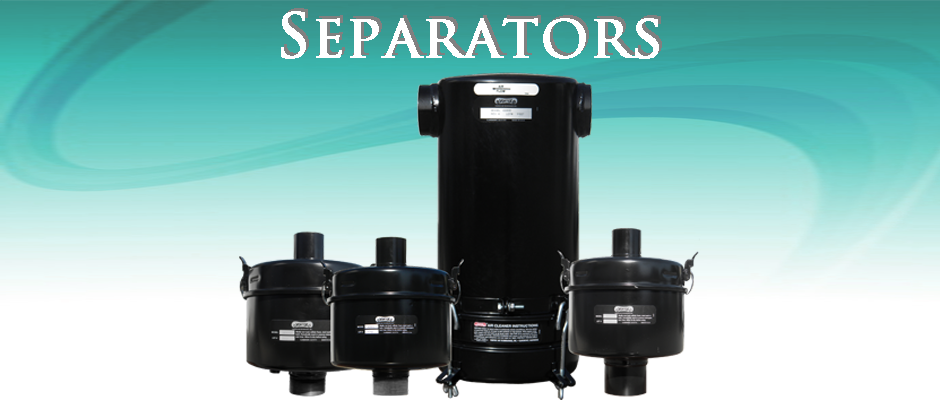 Keep Liquids Separated with Vortox Air Technology Separators
Using the same principles founded in our line of Oil Bath Air Cleaners, Vortox Air Technology, Inc. Separators use coalescing media to filter oil and dirt out of air and water out of fuel.
Lined with Vortox Air Technology filter element
Filter element is self-washing and sustains the life of the product
Vertical mounting
Electro Galvanized coated cold rolled Carbon Steel construction
Black baked polyester coat finish
GD and WD styles
Customization available upon request
Reliable Performance
Brake Systems – Crankcase Ventilation – Marine Diesel Engines – Railroad Brake Lines
Primarily used to prevent contamination of brake line systems, or systems with a high airflow, by separating dirt and oil out of an air stream. Current sizes range from 8″-10″ diameters.
This series has the versatility to perform a variety of separations such as: oil from air, water from oil, and water from diesel fuel. The WD series primary function is to restrict oily air from from becoming airborne. Commonly used in ventilating crankcase blow-by. Current sizes are 8″ diameter and range from 6.9″ – 16″ in height.
---