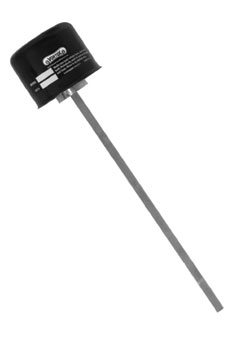 Dipstick Breather Caps
Vortox Air Technology, Inc. Breather Caps with attached dipsticks are used to indicate various fluid levels in oil reservoirs. They are primarily constructed to the "slip-on" style of our DA series Breather Cap, but have the flexibility to utilize any size or length of stamped steel indicator attached to the main body. The indicators have the option of wording or offsets stamped to any location on the surface.
Fluid level indicator breather caps can also be fabricated in DB or DC styles with male or female pipe threads.
Below is a list of Dipstick Breather Cap configurations that Vortox Air Technology, Inc. currently offers. The "6239" series is constructed to simply attach any size dipstick to a common Breather Cap, which allows you to create and customize Breather Caps with dipsticks to comply with your specific needs.
Model Numbers Include
12729, 12729B, 12729F, 20112, 20112A, 6239B, 6239C, 6239D, 6239F, 6239J, 6239K, 6239M, 6239N, DB75B, DB100C, DB100E, DC118A, DC118B, SS-DC125A
---