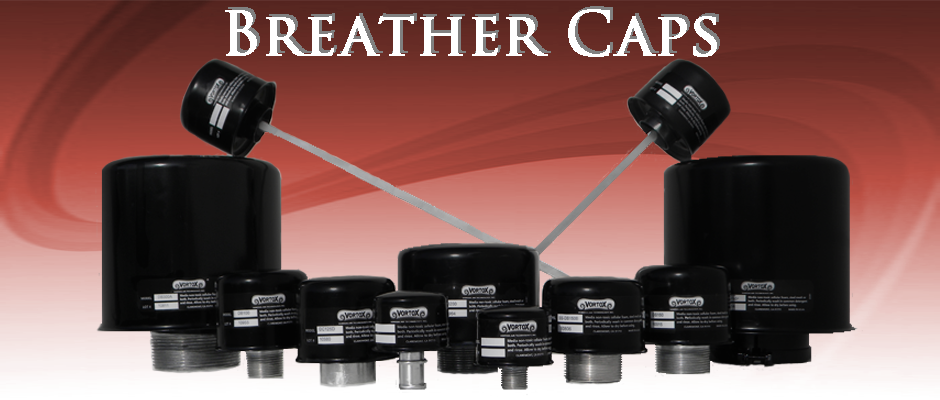 Vortox Air Technology, Inc. has a Breather Cap for your application, whether selected from our wide range of products or designed specifically for your needs.
Rugged and durable all steel construction
Resistance-welded joints
All DB & DC models are built using schedule 40 pipe fittings
Choice of materials used: Carbon Steel or Stainless Steel
Interior choice of polyurethane foam, woven galvanized steel mesh, or woven stainless steel mesh
Baked Polyester Powder Coat finish
All Vortox Air Technology, Inc. Breather Caps perform in the harshest environments.
Designed for Durability
Mining – Oil Field – Logging – Marine – Construction – Lift Truck – Hydraulic Reservoir – Power Transmission Equipment
DA style Breather Caps are designed to provide a snug external "slip" fit over an existing tube. Other fastening options are band clamps or for select models, an internal spring clip for increased
tension.
DB style Breather Caps are developed with NPTM (National Pipe Thread Male) fittings and come in a variety of sizes currently ranging from 1/4" to 3".
DC styles are comparable with the DB series except the fittings are NPTF (National Pipe Thread Female). Sizes currently range from
1/2" to 3".
Also Available
Vortox Air Technology, Inc. offers a variety of other designs with various fluid level indicators, internal spring clips and Stainless Steel models.
---