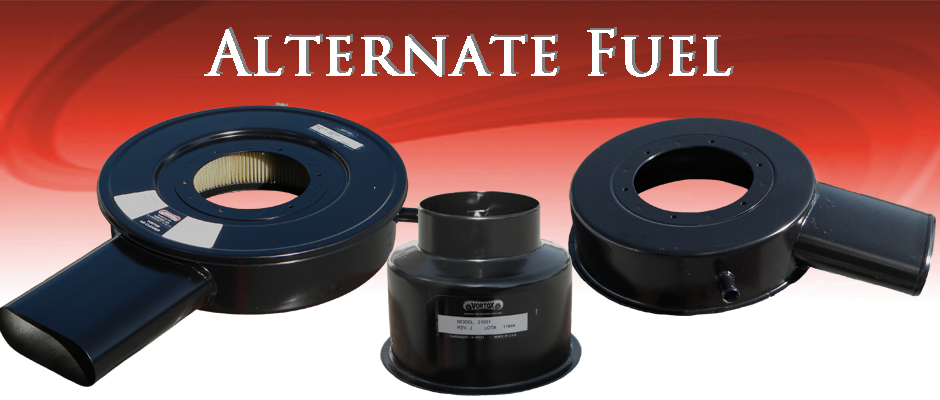 Vortox Air Technology isn't just for Diesel Engines
Vortox Air Technology, Inc. Alternate Fuel Air Cleaners and Plenums are a family of air cleaners designed for use on gaseous engine conversions using alternate fuels such as propane, and compressed natural gas.
Electro Galvanized Carbon Steel construction
Black baked polyester coat finish
Compatibility with ALGAS, IMPCO, and OHG mixers
Alternate fuel engine protection
Customization welcome
Direct mounting to air cleaners (Plenums) and direct mounting to fuel mixers (Air Cleaners)
Custom application air cleaners
Complete Protection
Direct mount to alternate fuel mixers, creates a direct line to existing carburetor and higher air flow. Model specific compatibility to ALGAS M500 and IMPCO #300A Mixers. Current sizes range from 12″ – 14″ diameter.
Hard mounted to a mixer, Plenums are used where remote mounting to an air cleaner is required. Current sizes range from 6.5″ – 10.6″ diameter.