History of Vortox Air Technology, Inc.





Our history is short but long and rich, embedded in a culture and philosophy that dates back to 1918. The founder, H.H. Garner, formed Pomona Air Cleaner located in Pomona, California. He started out small and local; initially manufacturing air cleaners for agricultural equipment used in the citrus ranching industry in the Inland Valley. By 1922, demand grew for cleaner intake systems and the company built and produced the first oil bath air cleaner for a tractor engine. This air cleaner incorporated a "vortex" action (swirling action of air) into its design. Not only did the vortex action prove to be one of the main design principles of air cleaners we know today but also provided the basis of the company's future name. In 1924, the "e' in the word vortex was changed to an "o" and Vortox Manufacturing Company was started. Growth continued and the company moved to our present location in Claremont, California in 1928.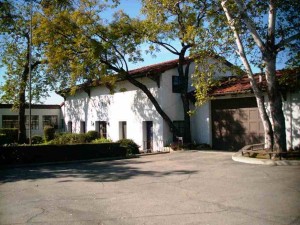 Times were tough following the stock market crash of Wall Street in October of 1929 but by the late '30's, the economy began to improve. By the onset of WWII and throughout the Korean Conflict, as one of the principle designers of oil bath air cleaners used on tanks and armored personnel carriers, Vortox Company was working 24 hours a day, 7 days a week to support the war effort. Since the 1950's, Vortox Company has participated with others in the industry to establish the basic specifications of all air filtration devices used globally on automotive, industrial, agricultural and military applications today.
1981 brought the passing of H.H. Garner and management of the company was led by his son, T.H. Garner. In 1985, Vortox Company designed and developed the integrated cap and screen polished stainless steel air cleaner seen today on cowl-mounted class 8 trucks. Vortox Company continued to serve many industries: oil, automotive, trucking, alternate fuel, electromotive, agriculture, industrial and defense. Through a unique blend of product diversification, Vortox Company has been able to serve these industries in many capacities.
By January of 2010, a new era was born with the formation of Vortox Air Technology, Inc. through the purchase of the manufacturing assets of Vortox Company by a former employee. With 35 years of manufacturing experience, the President has served more than 20 years with the former Vortox Company in Engineering, Manufacturing and General Management capacities. Today, as Vortox Air Technology, Inc., we continue to produce a complete line of oil bath and dry type air cleaners, truck blower air cleaners, separators and accessories ranging from 4 ½" to 18" diameter and capacity ratings of 45 to 1800 CFM to original equipment manufacturing and additional distributors internationally.