Posted: May 17, 2016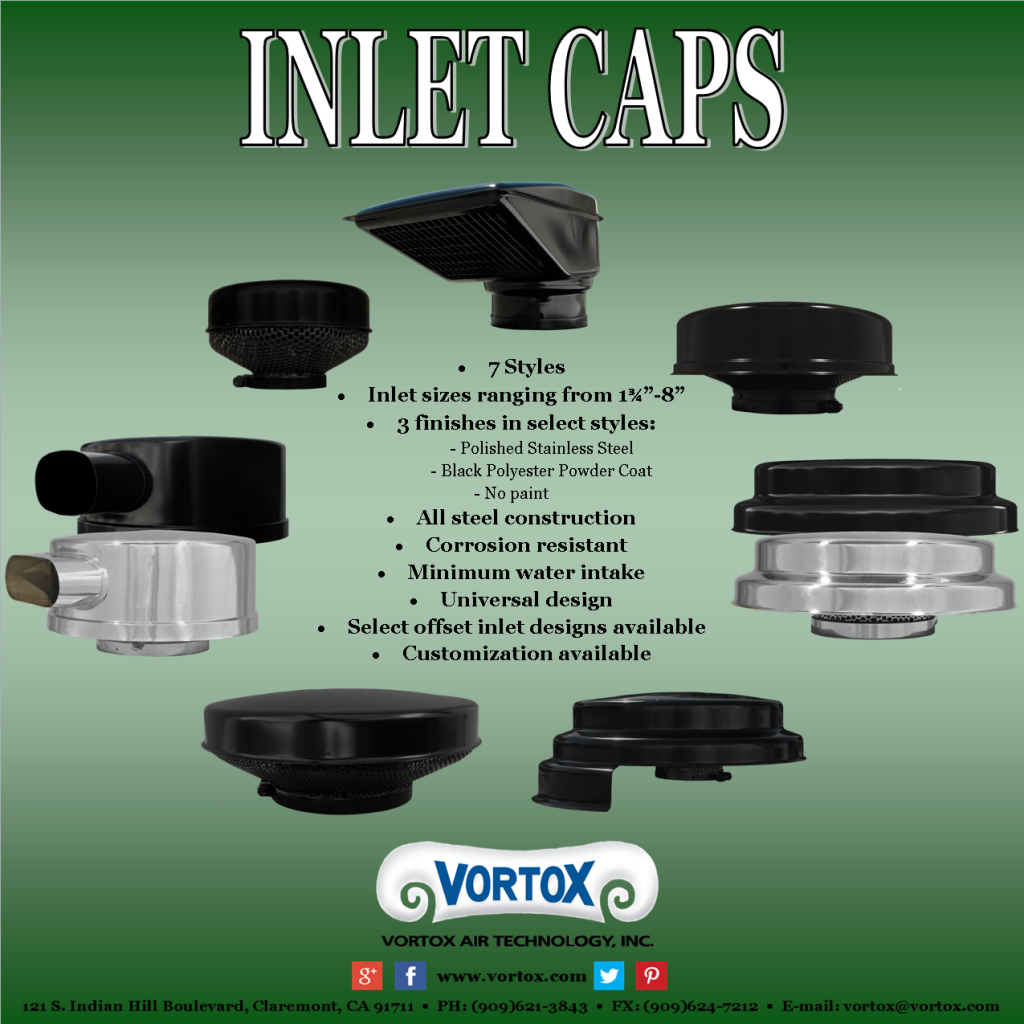 Are you looking for an Inlet Cap? Look no further than Vortox Air Technology Inc. We have 7 different styles designed to protect your engine and lengthen the life of your filter element by protecting it from large debris such as leaves, chaff, and dirt. Vortox Inlet Caps also protect against rain ingestion, which shortens the life of filter elements. With inlet sizes ranging from 1 3/4″ to 8″, there is sure to be a Vortox Inlet Cap to help you.
For more information on Vortox Air Technology Inlet Cap styles and available sizes, click HERE.